It is a truth universally acknowledged that fireflies are one of the best things about summer. They're the beautiful glowy harbingers of lazy evenings that you stay outside to watch, even if the mosquitoes are getting at your ankles.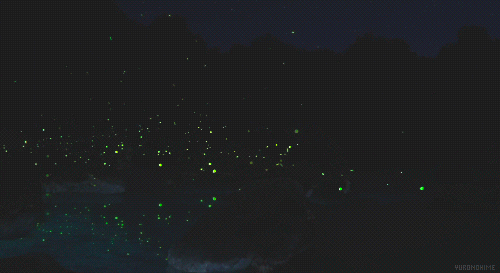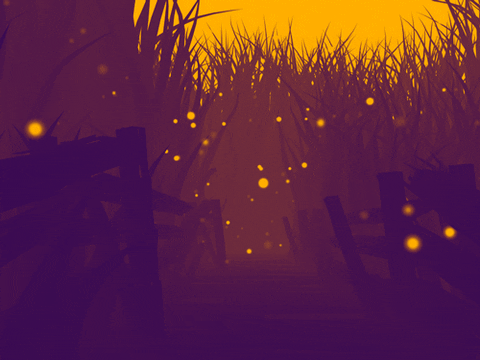 So, as summer dwindles down, let's take a moment to appreciate one of nature's most hypnotizing and lovely creatures! Well, actually, we'll need more than a few moments, because we've picked out the perfect firefly-themed books for you to read during summer evenings before the season ends.
Firefly Summer, Nan Rossiter (Kensington, July 26, 2016)
This moving novel of love and loss is a really contemplative read that's perfect for peaceful summer evenings. It tells the story of the four Quinn sisters, whose close-knit Cape Cod family is disrupted when tragedy strikes during their childhood. The novel then picks up after the sisters are well into their adulthood, where they return home and are struck by their memories of capturing fireflies in jars together. A tale of heartbreak, triumph and ultimately sisterhood, this slow-burn will really affect you.
Firefly Lane, Kristin Hannah (St. Martin's Griffin, 2009)
This modern classic is a novel of friendship and epiphany. It tells the twin stories of best friends Kate and Tully, whose lives intertwine in unexpected, heartbreaking and beautiful ways. This tearjerker will challenge your ideas of what it really means to be a true friend. Traversing several decades – the '70s until now – this story also gives you the feeling of slipping into your favorite cozy sweater without actually having to (since it's too hot for cozy sweaters right now, obviously). Travel down both memory lane and Firefly Lane to experience an incredible story of perseverance, friendship and love.
So after you've devoured these two emotionally deep novels of friendship and memories, relax your brain by diving into this engaging nonfiction history of fireflies themselves. What do their flashes actually mean? What has been the historical significance of fireflies over time? This informative book is written with a passion for fireflies you probably didn't realize existed, and it'll inspire you to reconnect with nature.
First two GIFs via Giphy; final GIF from Grave of the Fireflies (1988) via Tumblr