Every time I see an award show, I'm reminded about how much people love "the myth." That's the allegory; the handed down story that always affects people's heart strings. The two myths that guarantee awards appear to be: first the story of Lazarus, where the hero rises from the dead — a perfect arc! You know the one where a man falls, crumbles, and then rises like a phoenix to success? And second, anything to do with World War II and heroes that save the fallen. Stories such as Shindler's List, Casablanca, Sergeant York, Hail the Conquering Hero, One Flew Over the Cuckoo's Nest, Lion, The Girl on the Train, The Goldfinch, are all stories of lost souls who fall, are broken, then rise and are heroes.
Just in living a boring, dull life, and being called to adventure by the antagonist, the protagonist in these stories comes to realize he or she is much more powerful than they ever imagined. Joseph Campbell was the hero of the monomyth, a hero venturing forth from his everyday existence into a region of unknown powers where he/she is the decisive force to victory and comes back with new power to help his/her fellow human.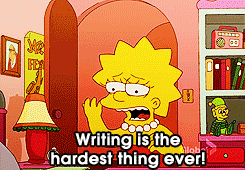 That's why, when writing, I find it useful to pick any character, someone you see in a restaurant, or Starbucks, or Gelson's market and imagine what their life is like from the time they get up in the morning to the time they finally go to sleep at night. Then hack into the middle of that person's existence with a totally unexpected person or event. Let's say, someone lazy, a couch potato, retired and has a dog for company in Boston. The biggest event in that person's life is talking on the phone with their daughter on the West Coast. Then it's back to eating candy and watching a mindless television show. Suddenly, there is a 'clunk' at the door. The person moves off the couch, opens the door, and a dead body flops half-way inside.
Outside it's raining, maybe even snowing. The dog sniffs the body, the protagonist screams, then calls 911. But DNA from the protagonist is found on the dead body's clothing. Who would implicate this person? Step by step we follow the protagonist — first discovering from the police who the dead person is and where he/she came from, then visiting the last place that person ventured. Talking to people in that person's environment and discovering a whole life surrounding the dead body. Perhaps the dead body was an actor in a local theater. We learn that one of his leading ladies didn't trust him and noticed our protagonist in the audience during a performance and thought the dead person had looked at the protagonist in a certain way. The leading lady, in her dramatic fashion, envisioned an entire scenario surrounding our heroine to the point of killing off her boyfriend and dumping him on the protagonist's door step.
Once the protagonist realizes what has happened, she can confront the killer, win the fight, explain she never had anything to do with the dead man, and realize she (the protagonist) has a meaning in life: she's good at being a PI and she's good at following through.
Mythic structure, characters, and plots are fodder for exciting and innovative stories which can transform not only your protagonist but your readers into people who believe there is more to life. They will find that they are capable of magic and turning a mundane existence into a meaningful and fulfilling life.
ABOUT THE AUTHOR
Stefanie Stolinsky, Ph.D. is a licensed clinical and forensic psychologist who is the author of the best-selling non-fiction book, ACT IT OUT: 25 Acting Exercises to Heal from Childhood Abuse, Praeclarus Press 2013 SECOND EDITION. She has also written four comedy/fiction books including the three-part series, COUNTERFEIT LOTTERY about a would-be actress who become a private eye, and HOT SHOT, her newest book about a degenerate gambler who soon finds out love triumphs over gambling. It was launched November 1 and can be purchased on Amazon, Kindle, Barnes and Nobel or through FierySeas Publishers. She is an internationally acclaimed expert and noted speaker on the aftereffects of sexual, physical and emotional abuse.
Her short stories have also appeared in Sherlock Holmes Mystery Magazine #8 and she has won two awards for her short stories in Good Guy Publishing. Dr. Stolinsky lives with her husband, a retired physician, in Los Angeles. You can reach her at sastolinsky.com.