In my head, my finished books are already films. The faces of my characters, drawn out in detail over months of writing and editing, are etched into my mind's eye. When I re-read my novels, these imaginary people perform for me. I can hear the unique rhythms of their speeches, see their facial ticks. Reviewing a key scene is a screening.
Yet none of my imagined scenes ever had a chance of making it into a book trailer.
Translating even snippets of my cinematic visions into a trailer would have demanded qualified actors, location scouts, permits, directors, producers, editors and a budget many multiples of my advance.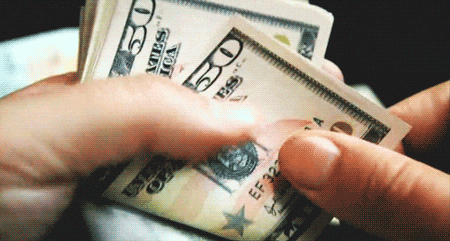 Fortunately, the former television producer in me was aware—albeit vaguely—of the costs associated with making any kind of cinematic trailer. I'd already accepted that the trailers for Dark Turns and The Widower's Wife would not look like the teaser for the next Marvel movie.
My meager $500 budget did not mean, however, that I would settle for a slideshow of images with some voice over. There are plenty of trailers for novels out there created by filmmakers all too happy to charge some Indie writer a few thousand dollars to cut together stock footage with a minute of voice over. I wasn't about to fork over the price of 25 hardcovers–or more–for that.
So, I did some research. I visited Bookreels.com and several "book vlogs" looking for thriller trailers that stood out. One thing all my favorites had in common was TEXT. They highlighted snippets of starred reviews. Dialogue ran across the screen in interesting ways. In some cases, an actor performed one scene as someone read a pithy pitch for the novel. They also all had music.
With my research in mind, I mapped out the trailer to my first novel, Dark Turns. The story is a mystery about a drowned teenager that takes place in an elite, private high school with a cut-throat dance department. Dance and the physical strain involved in making athletic feats appear to be effortless expressions is a big part of the story and fills the subtext. I took ballet for over a year to get my descriptions right. The trailer demanded a dancer.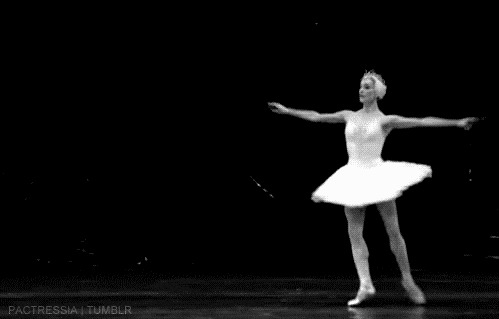 Since I'm not Darren Aronofsky, I assumed that no one from the New York City Ballet would be willing to stunt double in my two-minute trailer. Fortunately, there are plenty of places to find actors and dancers willing to work for a few hours for a credit and a bit more dough than they'd earn as an extra for the day. One such place is dance schools. My daughter took ballet. I went to her studio and asked if any of the teachers would be willing to star in my trailer for a couple hundred bucks. One wonderful and beautiful young dancer, Elizabeth Mateer, took me up on the offer.
Next, I needed a location. Fortunately, I live near New York City, an area with many different types of artistic performers who need places to practice on the cheap. There are several websites that list a variety of hourly rental spaces. Each site states what the space may be used for and the cost. I used nyc.spacefinder.org. It's searchable by budget.
Space secured (Cost: $50), I needed to think of how to get my story across—with words (no budget for another actor). I decided to make fake newspaper clippings of things that happened in the story which would tease the plot. The newspaper images would fade in and fade out over the dancing. To create the graphics, I bought a monthly subscription to Adobe Photoshop for $19.99.
Once I had the images, I needed music. Here, I cheated with the Dark Turns trailer. I play piano and was in a band, so I wrote my own music and had a friend—the band's former bassist—record it in his studio. If I didn't have a music background, I probably would have licensed a song. Rumblefish licenses music for as low as $25.
Finally, I needed someone to film my dancer and cut the images together. Here, again, I used personal contacts. My cousin, Gabrielle, is a film student with plenty of filming and editing experience. She shot and edited both my trailers.
I was fortunate enough to have a talented family member studying film. However, student filmmakers are often willing to do projects at a significant discount from the professionals and the quality can be amazing. If the local college doesn't have a video program, try high school AV departments. Ask for the teacher's recommendations.
If my cousin hadn't agreed, I'd probably would have resorted to filming and editing myself. iPhones have pretty great video cameras. (The opening footage in The Widower's Wife trailer was filmed by me on my iPhone camera). There are some tricks to making amateur video look decent. One that I picked up in a week-long Final Cut Pro class—taught to a bunch of non-video-literate reporters who were increasingly being asked to incorporate multimedia into our stories—was to shoot the hands first, followed by the face and then pan out to show the scene. Doing so answers a few questions immediately: What? (Well, look at the character's hands) Who? (There's his face) and Where? (Zoom out).
Cutting the video together is easier if you have a qualified film student willing to do it for a few hundred dollars. If not, Adobe sells a monthly subscription to its creative suite, which includes editing software. The cost is $50. Adobe isn't exactly a self-explanatory program. But there are plenty of free YouTube tutorials. With time and effort, the basics of slicing together digital video can be picked up. I had to learn Adobe Creative Suite for a job once. It took about a week to produce a "rough cut" of a video that would accompany one of my stories.
My budget was even less for The Widower's Wife trailer. The story is about a young mother with a hefty life insurance policy who falls overboard while on a romantic cruise with her husband. Her spouse has an iron-clad alibi and the maritime authorities ruled her death an accident. However, the insurance investigator thinks it might be suicide. The story alternates between Monahan's investigation and the wife's story leading up to her fatal fall. I'd have loved to film the whole thing on a cruise. That wasn't going to happen for less than $500.
For this trailer, I asked friends to lend their voices to different bits of dialogue in my book. They all recorded it with the iPhone's free audio note-taking app and emailed me the files. My cousin layered all this dialogue along with the accompanying text over video that she shot of the Atlantic Ocean. I recorded the music myself with the same iPhone note-taking app. (Note: playing anything in a minor key on the piano, slowly, sounds sinister). The video ends with some of the praise that the book has earned from Kirkus, Publisher's Weekly and other publications.
Once the trailers were finished, I published them on my Amazon author page, my Facebook page, my own website, Bookreels.com and other sites. I can't say how many sales that each trailer accounts for. However, they add visual interest to my sites that I think make them more engaging. And, at least they didn't cost a fortune.
ABOUT THE AUTHOR
Catherine "Cate" Holahan is the author of The Widower's Wife (Crooked Lane Books, August 9, 2016) and Dark Turns (Crooked Lane Books, 2015). She is also an award-winning journalist and former television producer. Her articles have appeared in Businessweek, The Boston Globe, The Record and on websites for CBS, MSN Money, NorthJersey.com and CNBC. She lives in New Jersey with her husband, two daughters, ages 6 and 4, and dog.