If you've watched the trailer for Netflix's new show Stranger Things eight times like we have, you're definitely able to see why it's so magnetic. Also, you might be a little crazy. The E.T. with a super-dark twist vibe is giving us major '80s nostalgia, and is not something to be missed. And with Winona Ryder, who is herself "strange and unusual," how can this show be anything but awesome?
Ryder plays Joyce, single mom of two growing up in small-town Indiana during the 1980s. When her youngest, Will, suddenly disappears, the local police aren't getting very far due to top-secret government experiments. Will's buddies take the lead on their bikes to find their missing friend (*cough cough, Goonies, cough, E.T. and Gremlins, cough*).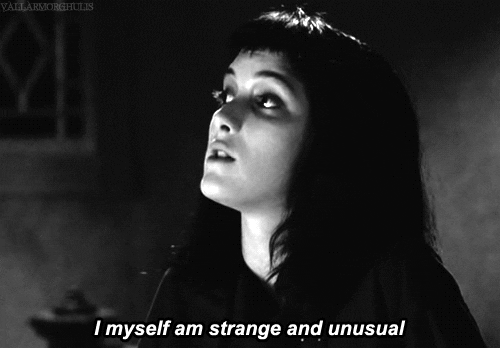 Guess you'll have to get ready to bingewatch Stranger Things, which is now available to all Netflix subscribers (we already know our weekend plans).
If, after your binge, you're craving similar stories, we've got the perfect book list for you:
The Tommyknockers, Stephen King (Scribner, January 2016)
Small-town Haven, Maine will never be the same after discovering an alien ship in the woods. The townspeople begin to experience powers far beyond their imaginations. As the citizens of Haven stumble down a path of self-destruction while revealing a mysterious alien artifact, they soon realize they have released a vengeance Haven will deeply regret. Stephen King certainly knows how to bring the science fiction with a hint of pine needles, and The Tommyknockers does not disappoint.
The Lovely Bones, Alice Sebold (Back Bay Books, April 2004)
If you haven't read this tearjerker, this is a must-read for your summer book list. When the book begins we are introduced to the sweet Susie Salmon, but unlike other 14 year olds, Susie's story doesn't come from her diary but from her view in Heaven. We begin to find ourselves captured in Sebold's magical world of Heaven. You may ask, how is this like Stranger Things? Well, similar to Joyce's storyline, the unknown loss of a child is not an easy experience to swallow. Susie's family takes the law into their own hands to find how their little girl vanished. This dazzling tale of love, grief and acceptance will have you captured from start to finish.
This creepy, emotionally charged novel follows the story of Melanie, a young girl who's infected with a zombie-like rage virus – except, unlike a zombie, she has a near-genius IQ and is fully aware of her surroundings. After the scientists researching her are forced to flee their facility with Melanie in tow, a collection of odd discoveries, scientific breakthroughs and heart-pounding drama leads to a truly cataclysmic ending that will surprise and challenge you. And, like Stranger Things, this story is stolen by a charismatic child narrator. Plus, the film adaptation of this novel is set to be one of the sleeper hits of Autumn 2016.
This psychological thriller is equal parts disturbing and heart-wrenching. It concerns a teenage girl, Jenny, who is violently assaulted, except that, hours after her attack, she's given a drug that medically erases her memory of the experience. She heals from her wounds with no memory of what happened to her, but her family, and her entire small Connecticut town, can not forget. Struggles with revenge, acceptance and tragedy unfurl along with the mystery behind Jenny's attack, leading to a truly unexpected conclusion that will blow your mind. Sometimes, memories disappear -– but actions never do.
IT, Stephen King (Scribner Reissue, 2016)
We're rounding out our Stranger Things book list with another Stephen King classic, IT, the harrowing tale of the creepiest clown (*cough* alien *cough*) ever, which torments a group of kids who do their best to battle it. Like Stranger Things, the beating heart of this seriously messed up story is a group of kids struggling to battle supernatural forces outside of their control. This book, like the famous movie adaptation, has some freaky images that will stick with you. Plus, you can look forward to an updated film adaptation coming in 2017 (or not, if you're really afraid of clowns, which is totally reasonable).