What We're Loving:
July 27, 2012 |by The Paris Review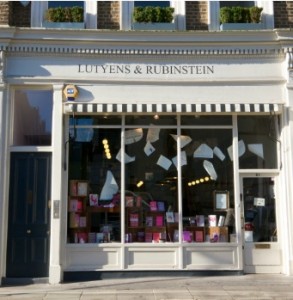 Last Thursday, finding myself with an hour to kill in London, I stopped into Lutyens & Rubinstein bookstore in Notting Hill. No Paris Review (sigh), but I did pick up the Summer issue of Slightly Foxed, a quarterly devoted to little essays about people's favorite books. The clerk claimed it's the most popular lit mag they stock. And it's easy to see why. Crome Yellow, The Lost Oases, The Elegies of Quintilius, and a guide to British sea birds give some idea of the miscellany. Read one issue back to back and you could cross every conceivable reader off your Christmas list. —Lorin Stein
How, exactly, do a human and a god have sex? For Elizabeth Costello, the eponymous protagonist of J. M. Coetzee's novel, it is less a question of metaphysics than of mechanics. "Bad enough to have a full-grown male swan jabbing webbed feet into your backside while he has his way, or a one-ton bull leaning his moaning weight on you," she thinks. But when the god does not change form, how does the human body accommodate itself to "the blast of his desire"? What makes the passage so interesting is not only Costello's amusing speculations on the impracticality of cosmic coupling but the way such a question allows Coetzee to reflect on the whole messy business of the god-human relationship. The gods may never die, he suggests, but that doesn't mean they know how to live. —Anna Hadfield

When Oscar Wilde's The Picture of Dorian Gray first appeared in serialized form in Lippincott's Monthly Magazine, the author must have been dismayed; fearing immorality charges, his American editors had changed large portions of the novel. Most likely working from this bowderlized version, Wilde altered the text even further before its 1890 publication in book form. As we know, even this sanitized text was sensational—and explicit enough to serve as evidence of Wilde's corruption in his disastrous libel trial a few years later.
Now, for the first time, we can read the version that Wilde intended. Working from the author's original manuscript and his handwritten notes, editors have restored not only excised content but original spellings (many of which were Americanized) and fixed some unintentional typesetting errors that have been allowed to stand since it was first copied by a London typing service. Not surprisingly, the original version is more frank about homosexual themes, which are heavily coded in the 1890 edition, but the editors also toned down hint of heterosexual relationships, removing explicit reference to Dorian's "mistresses." Both the text and Nicholas Frankel's introduction make for fascinating reading. —Sadie Stein
This week, I reread Chekhov's Uncle Vanya in preparation for seeing the Sydney Theater Company's production of the play this weekend. I don't think I've ever appreciated what an ode to entropy it is, a gathering of utterly inert characters briefly galvanized into action, only to resolve into their earlier, soporific state, all the worse for it. —Nicole Rudick
A few years ago while in Providence, I came across a sale on NYRB Classics at Symposium Books and rightly picked up a good dozen (or two). Among them was Geoffrey Household's Rogue Male. Your quintessential "the hunter becomes the hunted" thriller (as well as the inspiration for the Rambo series), it features a marksman who attempts to assassinate an unnamed central European dictator (one can safely assume Hitler.) When caught he flees and is chased across Europe by various agents. Nothing original there, but it's the shift away from this "spy and counterspy" business where the book shines. As the marksman goes underground in the English countryside (literally; he lives for weeks in an animal burrow) he is forced to confront his past, his beliefs, his politics—and finally his enemy. As history tells us, a man cannot remain the hunted forever. Try to get that kind of psychological insight in James Patterson. —Justin Alvarez

"If a person comes and talks to you and, listening to him, you feel he is boring you, then he is sick and needs psychiatric treatment. But if he sustains your interest, no matter how grave his distress or conflict, then you can help him all right." This was the advice that D. W. Winnicott gave to a roomful of Anglican priests in 1970. I took this—and much else—to heart reading Winnicott, Adam Phillips's study of the great child psychiatrist. —L.S.
"I'm not sure anymore what the Olympics taught me about faux-religious sacrificial rituals, or about sportsmanship or dedication or competition." Louisa Thomas's meditation on the elemental appeal of the Olympic Games is essential reading—especially today. —S.S.